Having won the Masters Worlds at blue belt and never competing at the Pans before made this an exciting trip!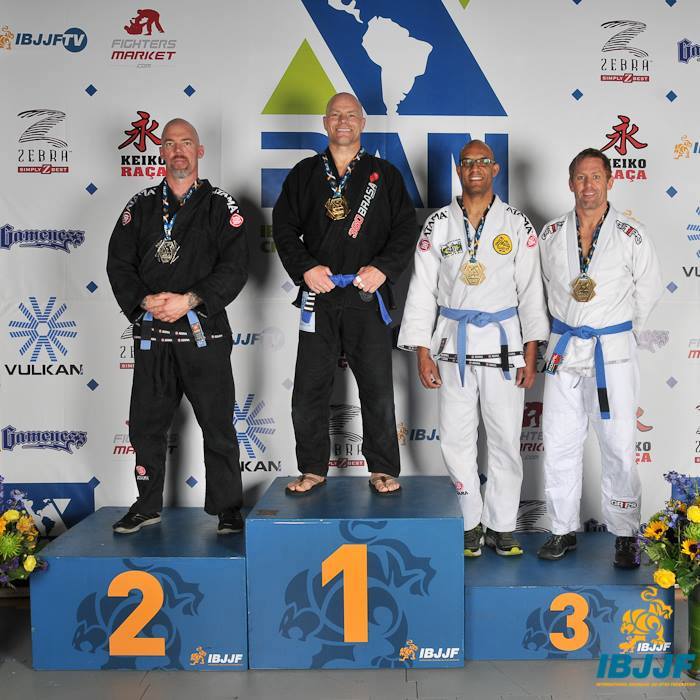 Master 4 blue heavy consisted of a 5 man bracket. I went 2-0 with one submission to take the gold. I signed up for the open, but it had to happen soon as I had a red-eye flight to catch that evening so that I could run a youth regional wrestling tournament back home the next morning. Well the times kept extending and soon I had to withdraw to get to the airport.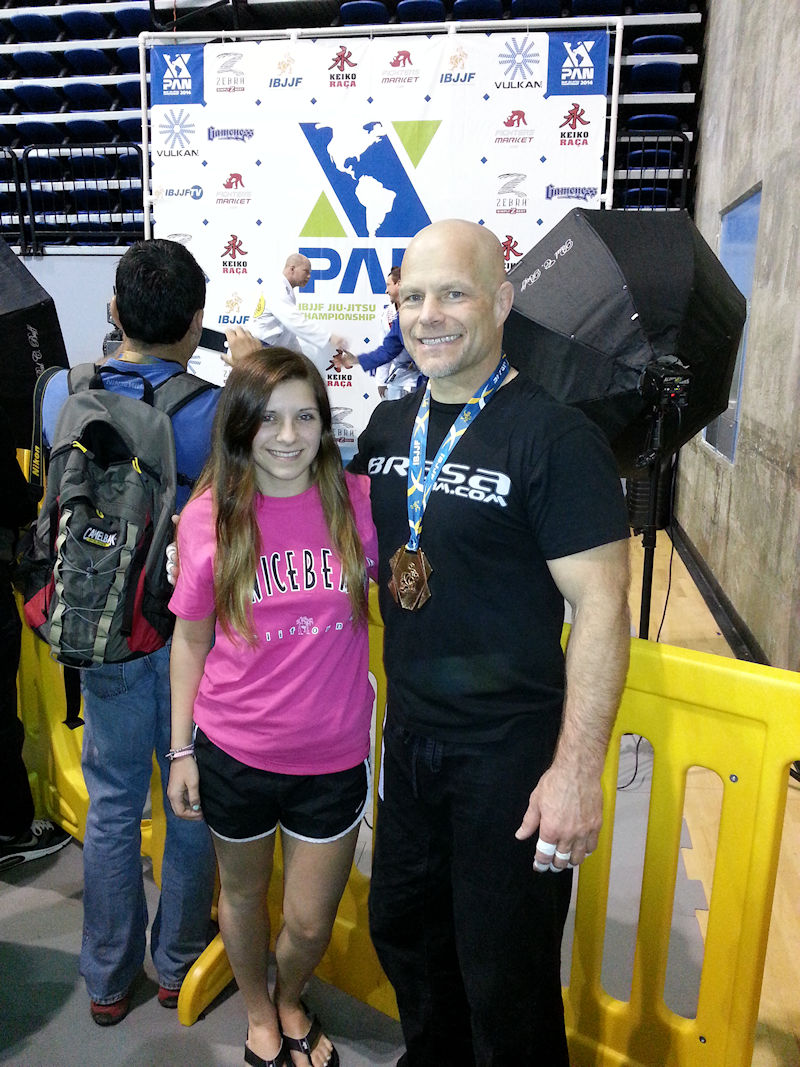 It was a great experience that I was so happy to get to share with my youngest daughter, Alyssa! Along with her seeing my accomplishments, we stayed a few extra days and visited several California beaches and stores.
P.S. That red-eye stuff when you have to run a wrestling tournament the next morning at 7:30 was crazy. A full cup of coffee or three just doesn't get you going. A full night's sleep would have been better.