Just in time for the IBJJF Masters Worlds tournament, my professor, Scott Huston of 360 Brazilian Jiu-Jitsu promoted a teammate and me to Brown Belt!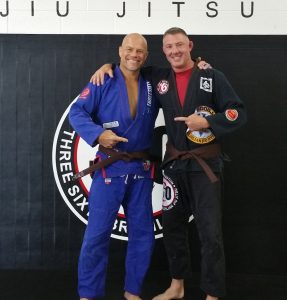 Scott Armes and I are both competing at the Masters Worlds in 10 days and very excited to get a crack at the brown belt division. We are both going to do our best and see what happens. Either way, this is a big milestone for me and it is still taking time to settle in that I've actually made it to this level.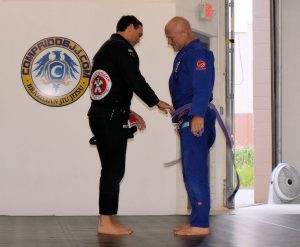 I love Brazilian Jiu-Jitsu and for a long time this achievement wasn't even on my radar. It's a marathon, not a sprint. There is no end to learning in this martial art and thankfully there is no end to making new friends and strengthening current friendships! I am thoroughly enjoying this journey!