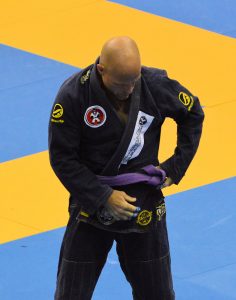 This turned out to be my last tournament at purple belt. I signed up for this tournament hoping to use it as a warm up from the Masters Worlds, which followed two weeks later in Las Vegas. As I've said before, I like cutting the 5 to 7 pounds to medium-heavy because I feel faster and more flexible there. So making that weight two weeks ahead of time helps me prepare for the weight at the worlds.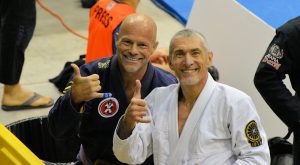 I had one opponent in the Masters 5 division at medium-heavy. A strong gentleman from from Maryland. He had moved here from Russia 7 years ago.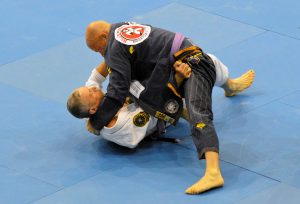 The match ended with a submission from knee-on-belly.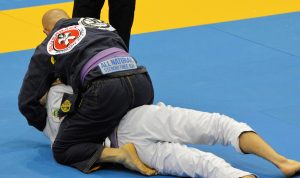 We both signed up for the open division. Unfortunately we were the only ones, so we had another match. The open division match ended with a feeder choke.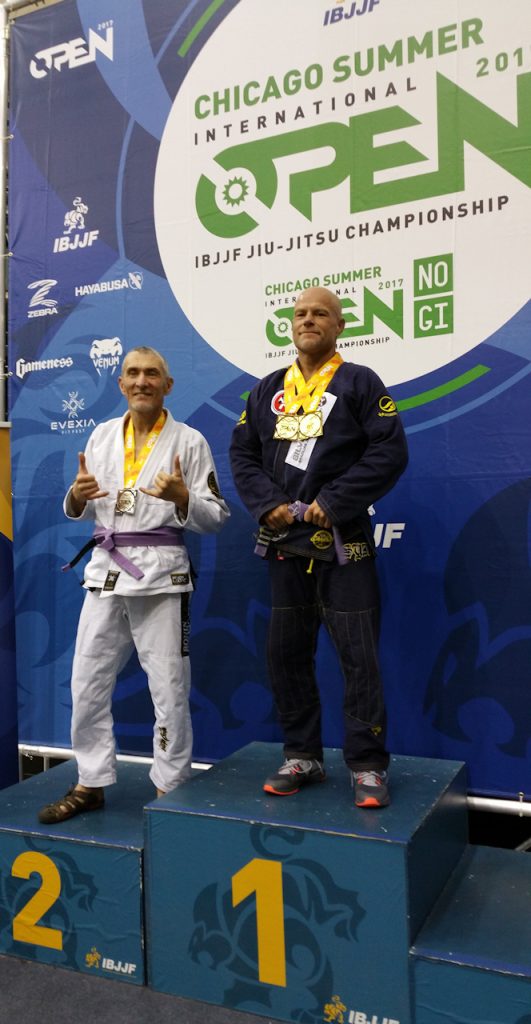 It was nice to close out the purple belt part of my journey with double gold and a new friend. On to the Masters Worlds…