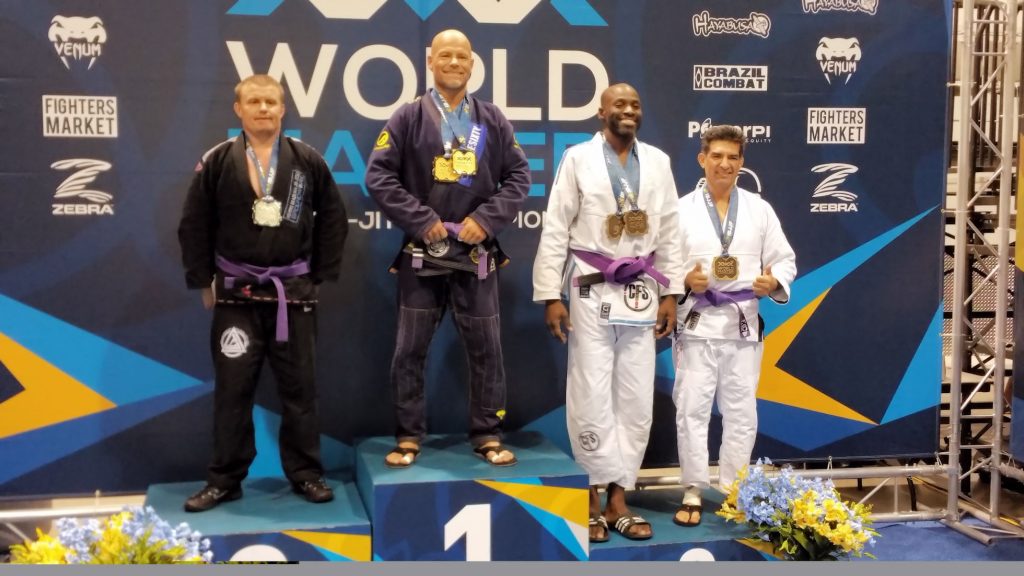 The Master 4 medium heavy purple belt bracket had 14 guys in it. I did not draw a first round bye, which meant that I had to go 4-0 to take gold. I did so with one submission along the way.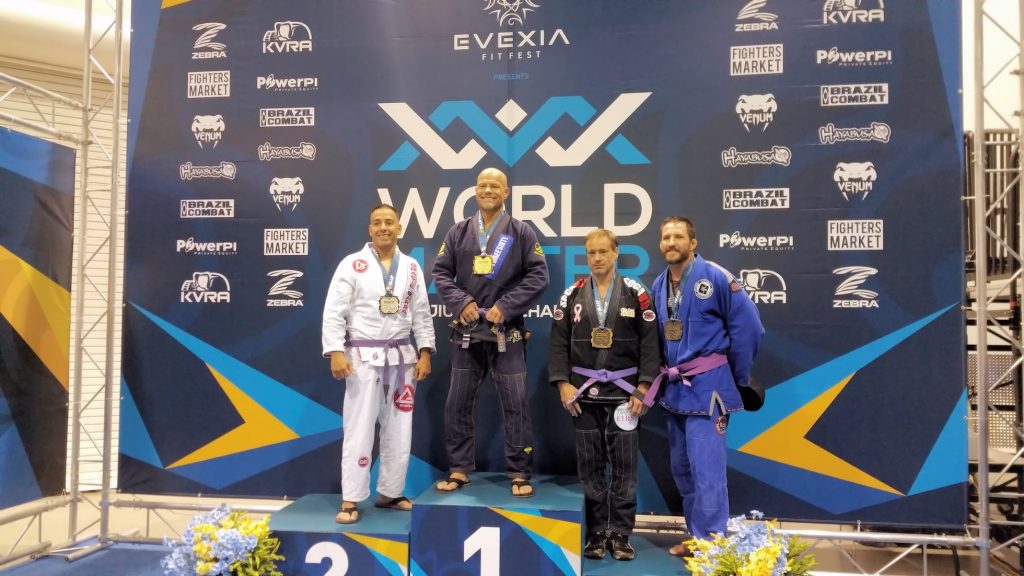 Nine men signed up for the open division. I went 4-0 here as well to take double gold for the day. Having two submissions in the open division made the match time a bit shorter, but having eight matches throughout the day still seemed like a lot. Now I know what those adult division guys feel like when they have over 128 guys in their bracket and need to win 8 to just get gold at weight.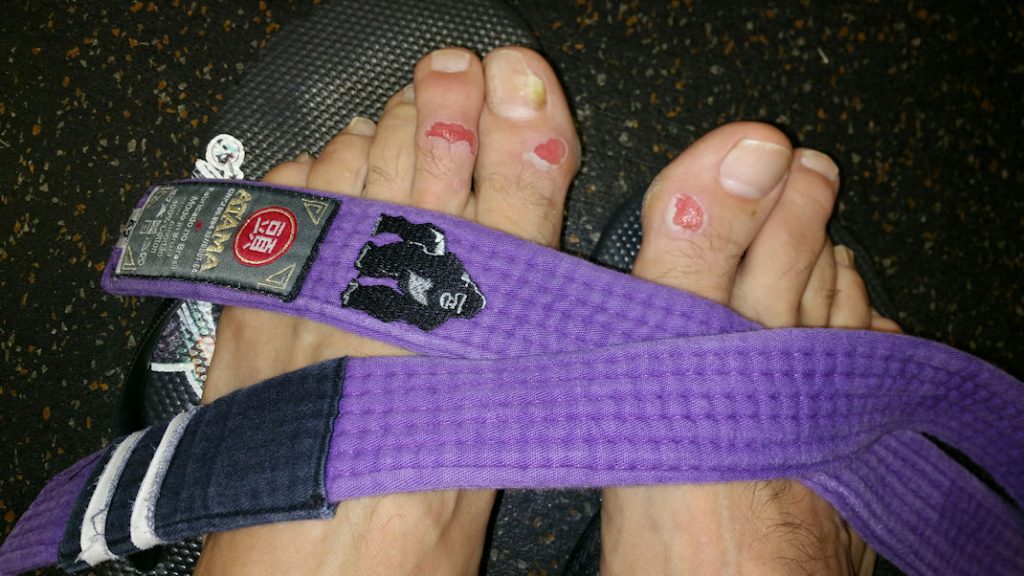 P.S. It's nice that they have brand new mats for these events, but eight matches on nice, new, squeaky mats can be hard on your feet.