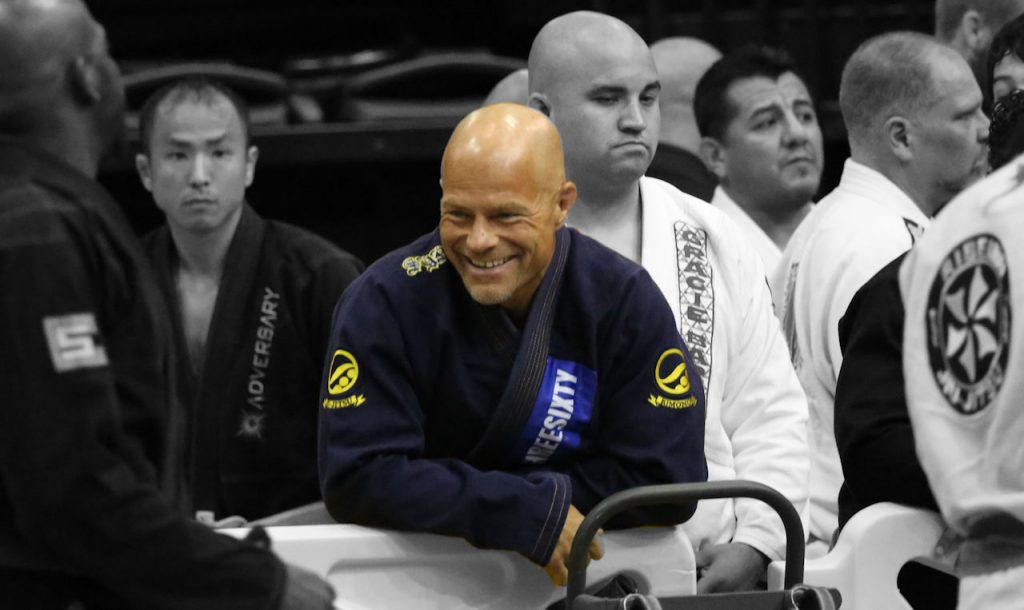 I was finally able to compete again. My purple belt had been awarded a full year ago, and I had planned on competing at the IBJJF Pans earlier this year, but being served with divorce papers in January threw my world into an experience that I would not wish on my worst enemy! I will not go into details here. All I knew was that I was not going to give up my only physical outlet, Brazilian Jiu-Jitsu! I believe that it was what kept me from just losing it mentally. Prior to this, I could always shut the outside world off when training BJJ, but during this I did not always succeed at that. I was glad that I sweat a lot, because I did not want my teammates to know that it wasn't always sweat running down my face. I have a newly gained sympathy for anyone going through divorce.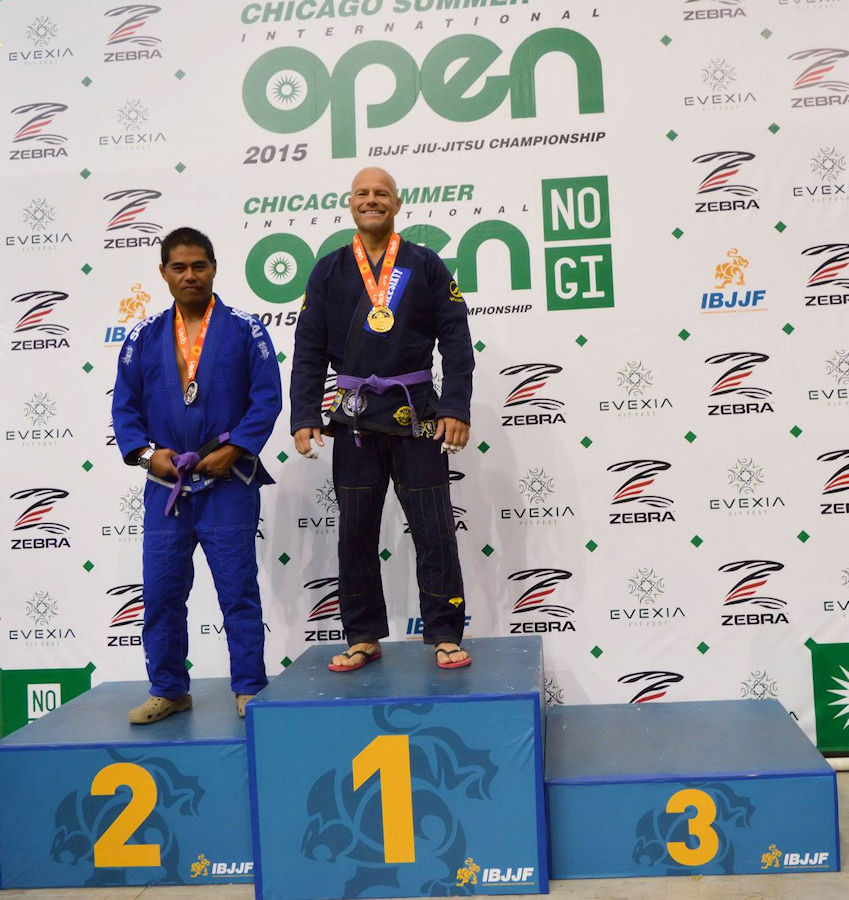 So, the Master 4 purple medium heavy bracket only provided one opponent for me. I submitted him and signed up for the open division.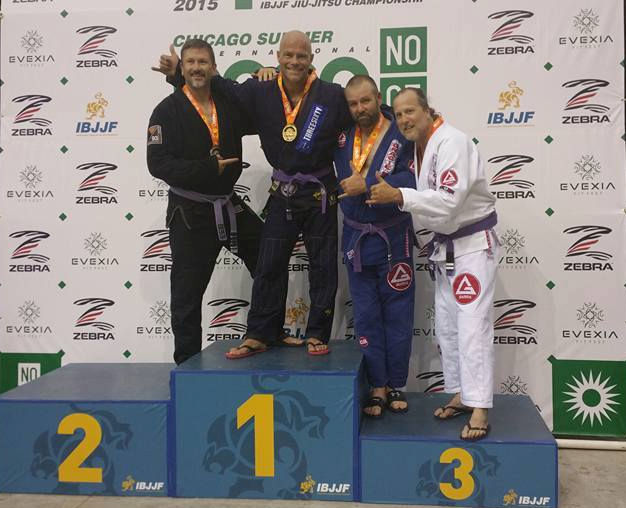 With four guys in the open division I was able to fight two matches, which rounded the day off as a good warm up for next month's Masters Worlds. Finishing with double gold for the gi portion of the tournament.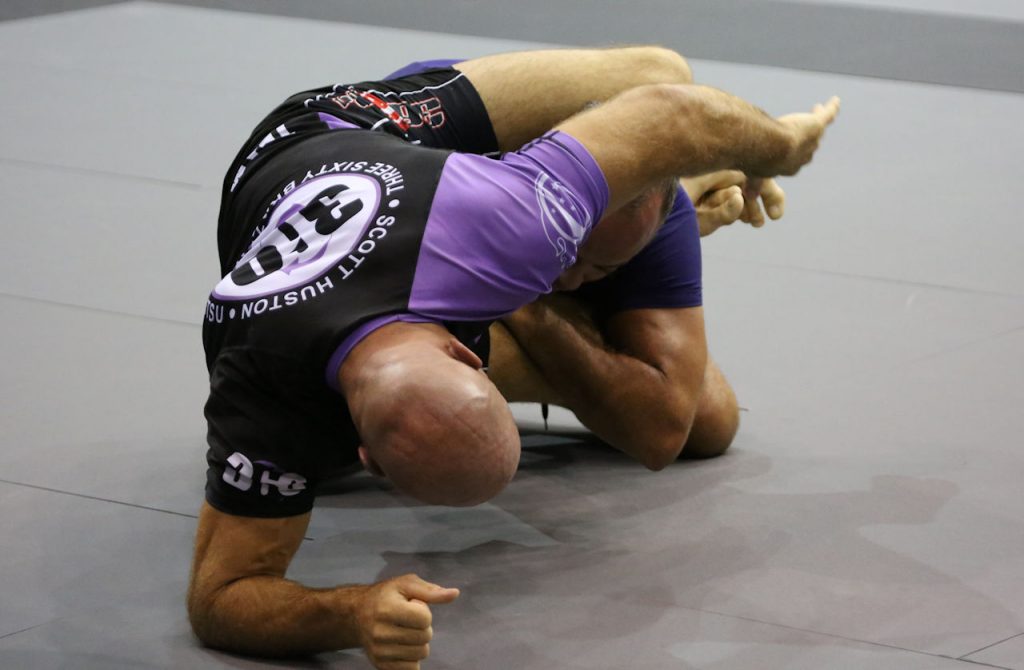 The next day was no-gi. I had just a two man bracket. I lost one advantage to none to a guy with a full bottle of some sweet smelling lotion all over his body. I did not know at the time that it was grounds for disqualification or I would have mentioned it to the official. I found out after the match that if the official had known, he would have DQ'ed him right on the spot. Not that I want to win that way, but I also hate cheaters! I'll get him in the open division.
Unfortunately the greased up guy did not sign up for the open division. With a three man bracket I beat the same guy twice to take the gold.