I registered early hoping to get an opponent or two at my weight class (medium heavy). But, as the tournament drew near, I remained the sole competitor for that weight in my age group. I bumped up to heavyweight in order to join another sole competitor and at least have a match before the open division.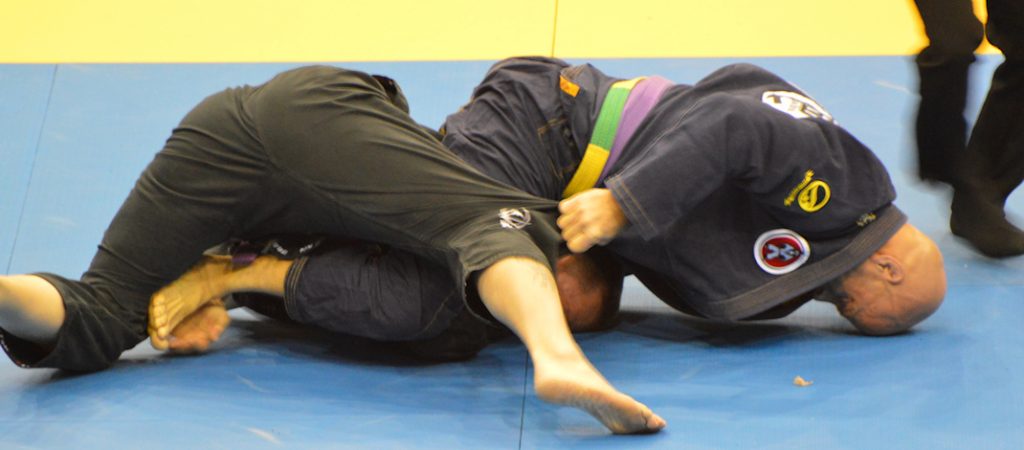 He was a tough opponent and it took a long time for me to secure a bow and arrow choke to get the tap.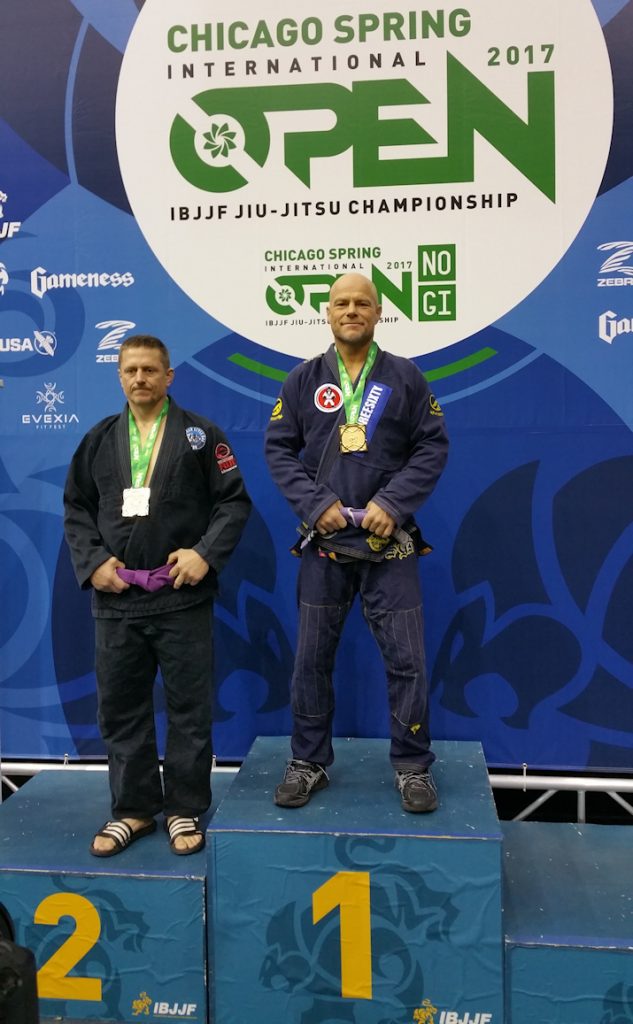 Only two competitors signed up for the open division. One was the heavyweight that I had just fought. The other was his teammate from the super heavy division. I drew the teammate first and won on points.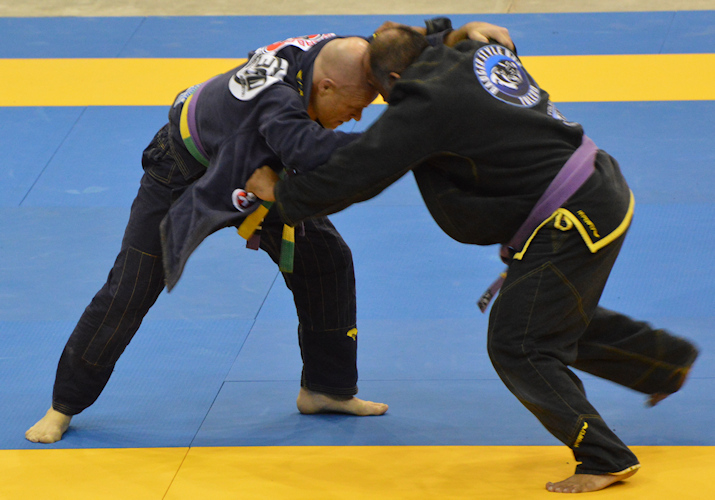 The absolute final was a rematch between myself and the heavyweight. His wrestling background gave him a solid base and made it another tough match. I was able to come out ahead on points to secure the championship. These guys were great people on and off of the mat.