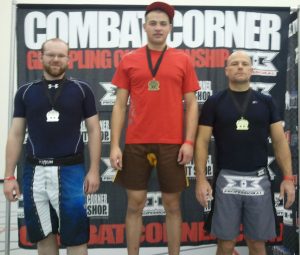 Combat Corner is a local tournament here in Milwaukee and is held a couple of times each year. I signed up for no-gi and gi. No-gi was a 7 man bracket. My first match was my introduction to a scoreless match and the term "advantage" as it pertains to Brazilian Jiu-Jitsu. My opponent pulled guard and I remained in his closed guard the entire match. The official raised his hand and I lost on an official's decision. The guard puller had tried a couple of sweeps during the match and gained the victory by being seen as more aggressive. I agree with the decision. It had to be a very boring match to watch.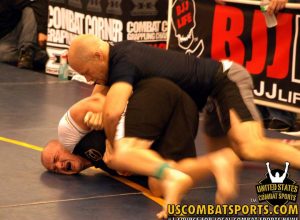 Later I spoke to the victor and wished him good luck in going for 3rd place. He explained that he had to leave because he was exhausted and didn't want to get sick. I asked him if I could take his place in the upcoming match for 3rd & 4th if they would allow it. He said that it was fine with him. I went on to win the subsequent match and place third.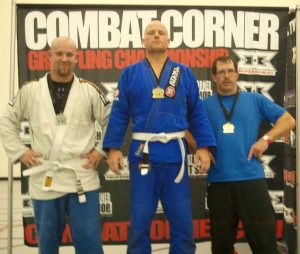 Later that day was the gi portion of the tournament. I won all four matches of my 11 man bracket to take first place.
This was my first gold in a Brazilian Jiu-Jitsu tournament. It was great having my youngest son, Seth, with me that day at Combat Corner 5.