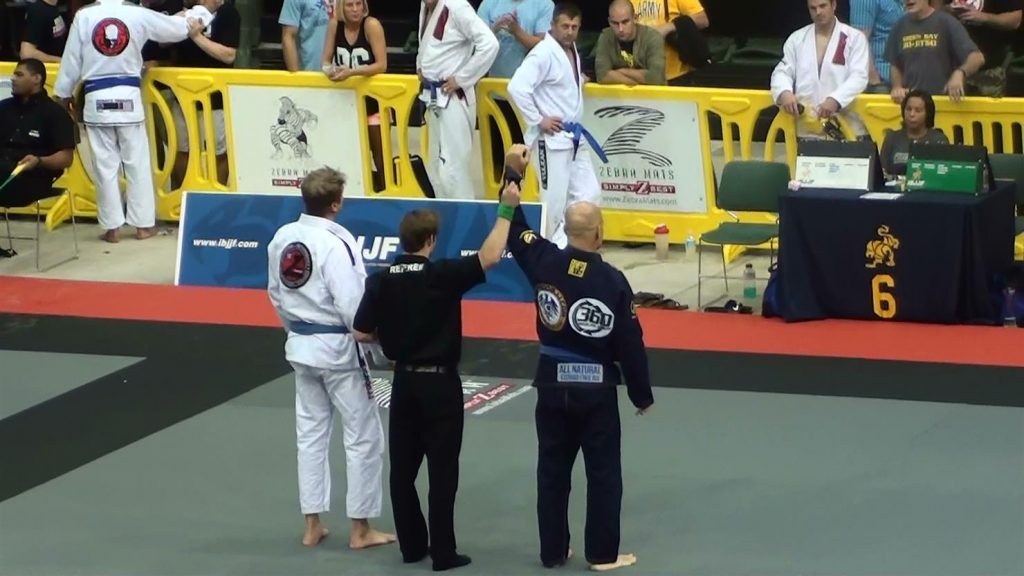 I signed up for Master 4 heavy and only drew one opponent. His back went out during my take down attempt and the match was over.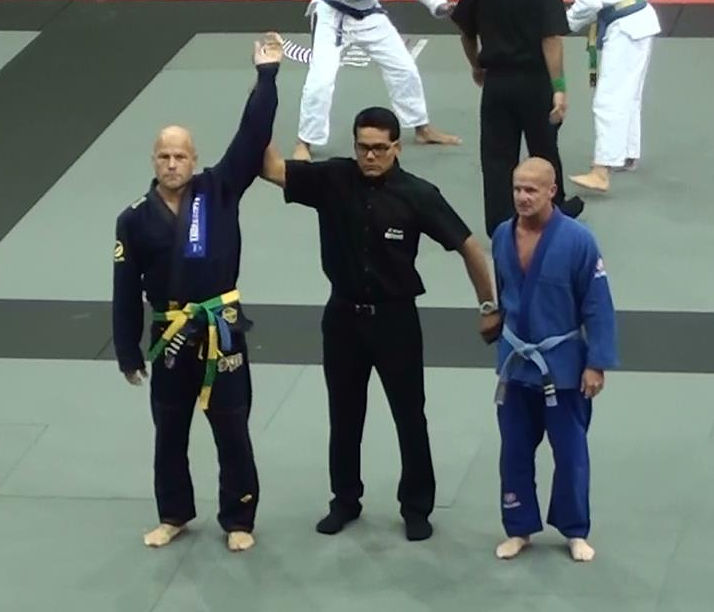 The open division was a three man bracket. I submitted the first opponent. He beat the third guy. I went on to submit him again in the final to take double gold for the day.
I had signed up for no-gi the next day. Unfortunately my only opponent was the guy whose back went out during our gi match. Double gold on the day in no-gi without any matches doesn't really feel right. Those two medals are not in my display case.