The IBJJF World Master Jiu-Jitsu tournament was held at the Las Vegas Convention Center. People ask if I still get nervous even after all of the competing that I've done over the years. I always answer, "Yes."
This year I placed a bit more stress on myself than usual. The IBJJF emailed me about one week prior to let me know that I had achieved the number 3 position in the overall ranking of master 6 black belts! After winning the Europeans and Pans earlier in the year, I had made it a goal to try and reach the top 3 ranking. So, I wanted to do well in my bracket in order to represent the ranking well.
I received a first round bye as the number one seed and having won the previous two years. I was able to outscore and eventually submit my first opponent with knee on stomach.
On to the semifinal against an opponent that definitely had wrestling experience. We each threw the other, but did not maintain control. This made the score even at one advantage each. Eventually he pulled guard and started a sweep attempt. I was able to pass during this scramble and go ahead 3-0. He then set up and completed a sweep making the score 3-2 in my favor. I fought off several scoring attempts that he made, and was able to win on points. This was a very physical match and super close.
The championship was against a tough opponent that had just moved up into the master 6 division. I try not to worry about how many degrees a black belt has. I have lost to first degrees and I've beaten fifth degrees. This guy was a sixth degree black belt. That means that he has been a black belt for at least 24 years! He quickly pulled guard early in the match. He set up a sweep and as he completed it, I was able to lock up a Kimura on his inside arm.
We spent at least a minute in this position. He had a solid defense against me completing the submission. So, when the clock went under two minutes remaining, I disengaged to go for anything else as I was down by two points and I could tell that he was content to remain in my Kimura lock until time ran out to give him the win. I was still trailing late in the match, but as everyone says, "it ain't over, 'til it's over." With only 17 seconds remaining, he made a crucial mistake, and I was able to secure a submission and win my third black belt world championship in as many years!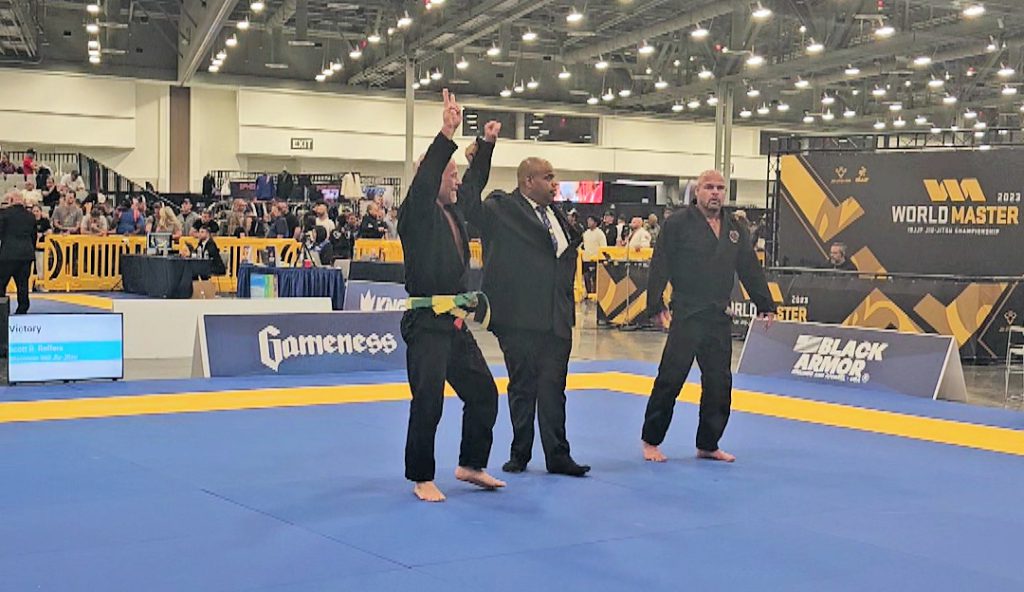 2023 was the year of threes. My third year at black belt, my third year taking the heavyweight black belt master 6 title, achieving the overall master 6 rank of third, and winning the trifecta of major IBJJF tournaments (the Europeans, the Pans, and Master Worlds)!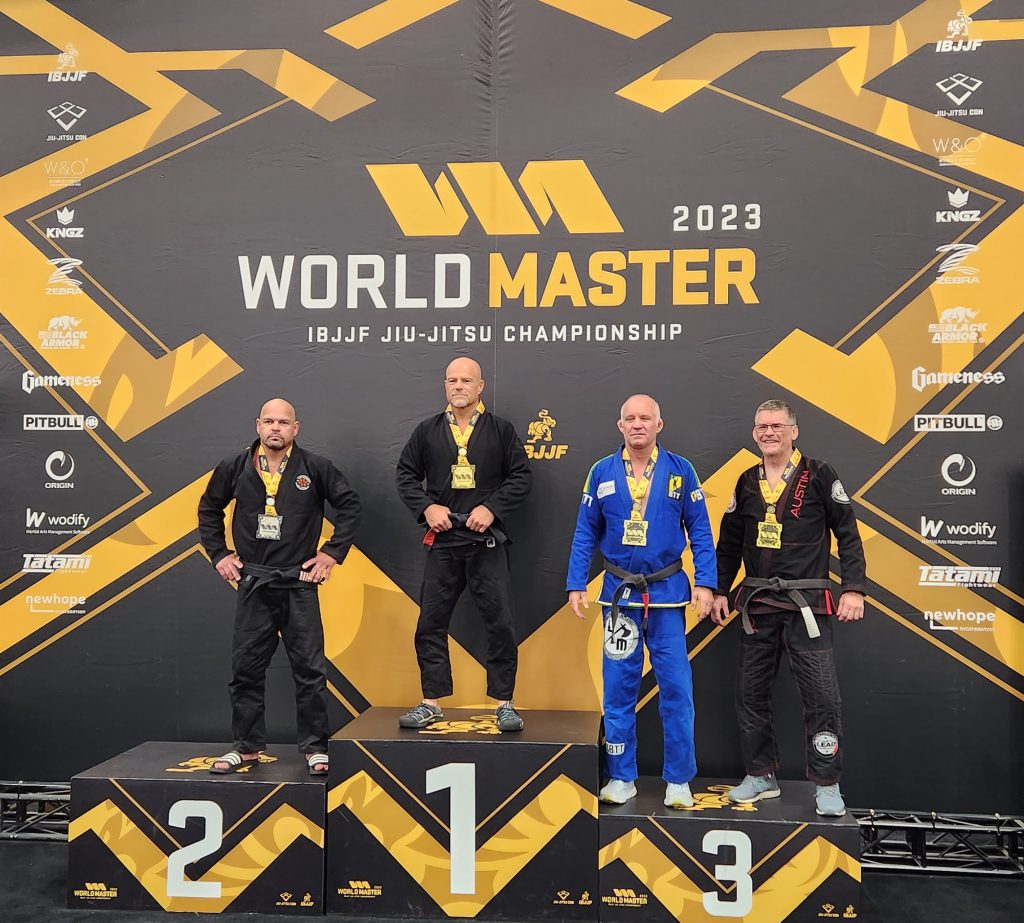 I did go in the compete in the open division. I received a first round bye. My opponent from the heavyweight semifinal defeated my opponent from the championship in the first round. I ended up losing to him in the quarterfinal 2-0. Another close match with my toughest opponent of the day!