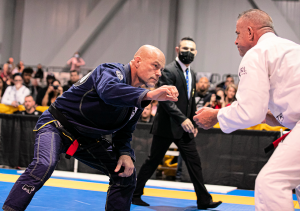 This was my first IBJJF World Master tournament at black belt, after having received my black belt earlier in May of this year! I also experienced a major injury back in May. After the surgery, I asked my surgeon if I would be ready to compete again by Fall. I explained that the IBJJF Pans were in early September and the IBJJF Master Worlds were mid November. He replied, "probably not". He said that, on the average, it will be next May before I am back 100%. I was not happy to hear that. Looking at my restrictions while healing, I determined what I could do to maintain my conditioning during the injured area's three month healing process. I then continued those routines while I began to build back the strength. I was not quite ready when the Pans rolled around in early September. I pushed it a bit and was able to compete in the IBJJF Charlotte Open on October 2 to test things out. That was my first tournament at black belt and my first competition since the 2020 Masters Worlds last December.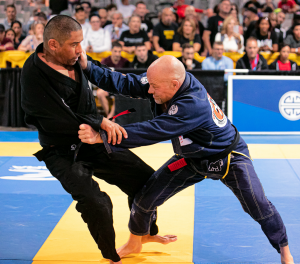 The Master 6 black belt heavyweight bracket consisted of nine men. I was placed in the pigtail/elimination round, being a very low seed due to just starting at black belt this year. I would need to win four matches in order to take the championship.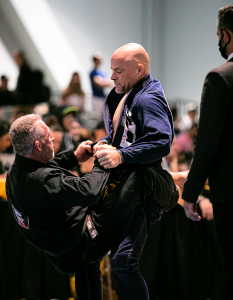 The final was a tough, long match. I had achieved an advantage point by the end, but it was not yet awarded because the position was still active and I potentially could have scored. In this case the official will wait until the potential score situation ends or the match ends and then issue the advantage. That was the only score of this match. At the end of time the score read zeros for both of us. The official then put up the advantage which made it certain. I was now the 2021 Masters Worlds master 6 black belt heavyweight champion!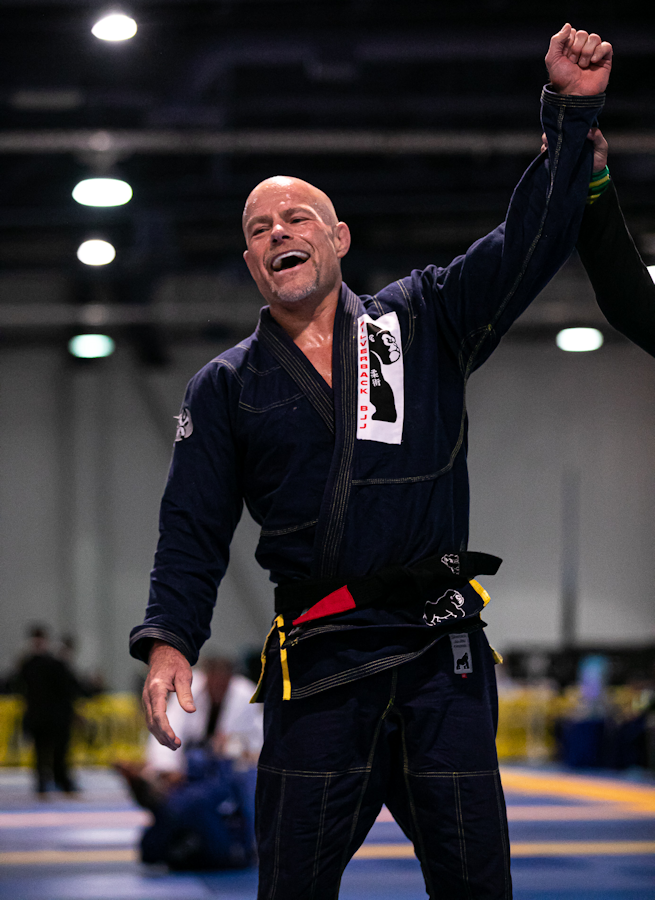 Some emotions came over me at that instant as I looked back at this year from May to this point at all of the work, hope, uncertainty, sweat, pain, etc. I set the 2021 Masters Worlds as the goal early in 2021 whether I was still brown belt or as a black belt, but after the injury I often wondered if I had aimed too high. It was a pretty amazing feeling to have achieved this title!
I signed up for the Master 6 black belt open division along with six other place winners. Wellington "Megaton" Dias is also in this age group and signed up for the open division. What an honor to share a bracket with a well known and respected competitor!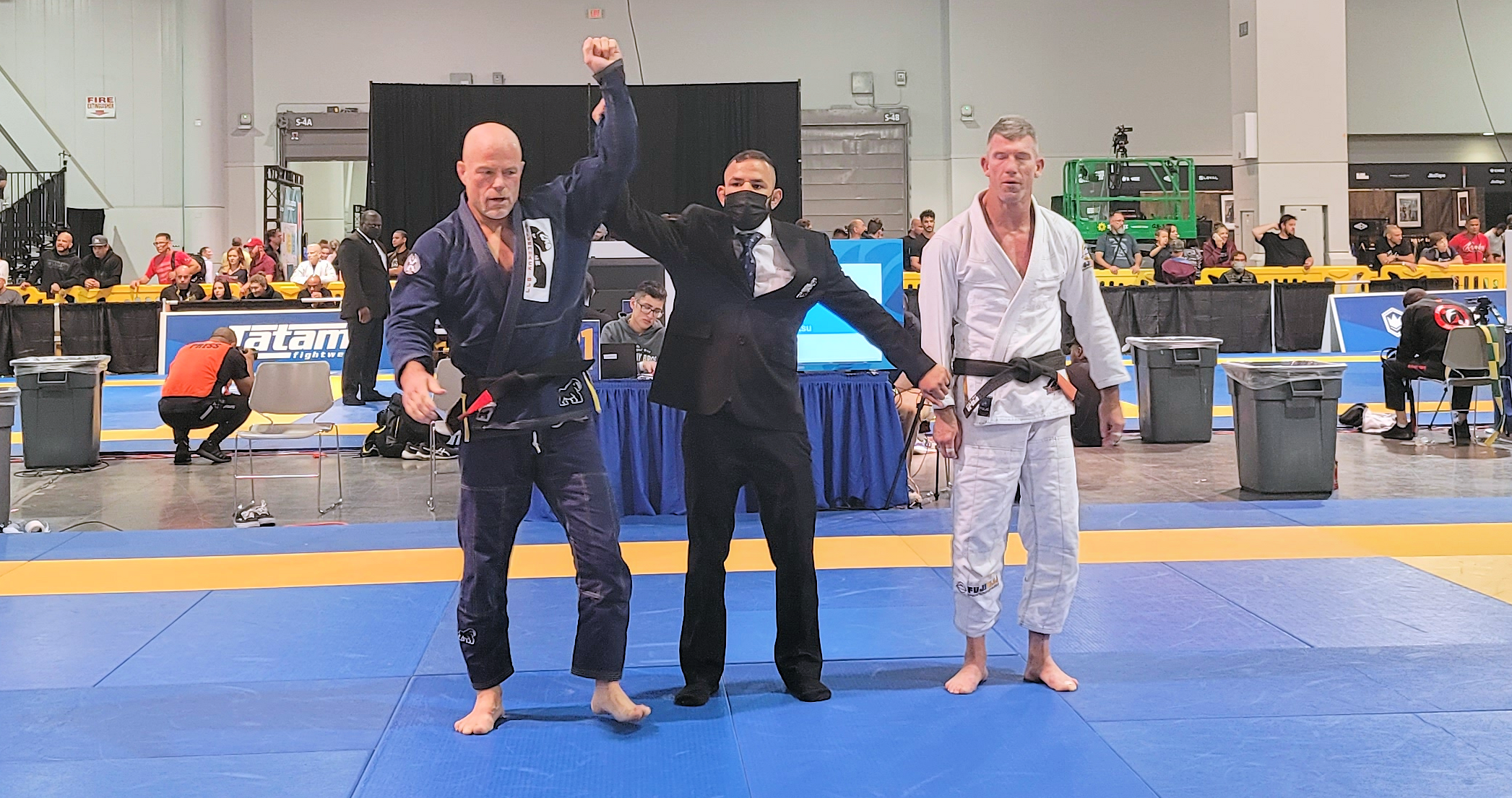 I won the first match. The semifinal was next and if I could win that I would have the honor of competing against Megaton. But, I lost the semifinal on points and took 3rd place.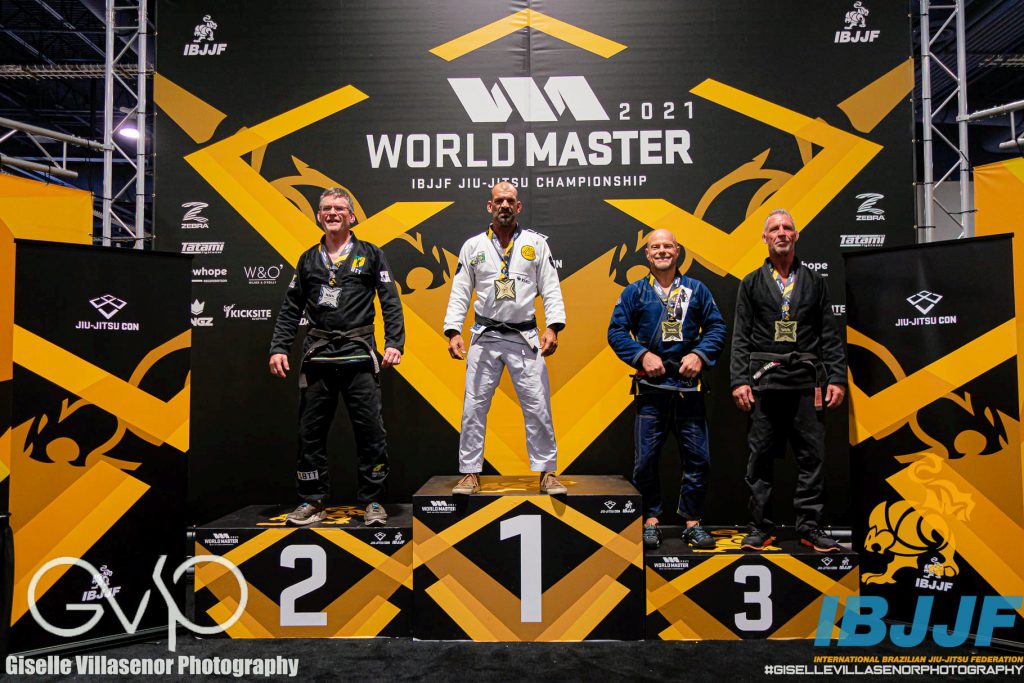 All in all, it was an exhausting, but fulfilling day. I was privileged to have my coach, Scott Huston, in my corner the entire day. My friends, Andy Kazik and Rob Schuster also coached me during the heavyweight matches. A handful of teammates were there cheering me on as well. Best of all, my wife Jodi spent the entire day at the venue with me. Sharing this experience with her at my side made the achievement that much more enjoyable! On top of all of this, I was informed that I was the first male from Wisconsin to ever win an IBJJF Black Belt World Title in the gi! My teammate, Andy Kazik, achieved a similar milestone for Wisconsin when he won the IBJJF World Master no-gi championship in 2019!