With only three weeks remaining before the IBJJF Master Worlds, I was happy to have competitors in my age bracket at the IBJJF Chicago Summer Open to help me prepare. Unfortunately no one was in my weight class, so I "took gold" at heavyweight. Not really what I like to do, and that medal will not go up on the wall, but you must weigh in and place in order to sign up for the absolute division.
Potentially the absolute division could have had four competitors, counting myself. One dropped out the week before the tournament. One was a no-show for his weight class. The middle weight thankfully did show and did sign up for the open division.
This middle weight is a tough competitor and his record speaks for itself. According to the IBJJF he is currently ranked #3 in the world at master 6 black belt. This was my third time competing against him and, as usual, it was a close match with only my takedown points being scored.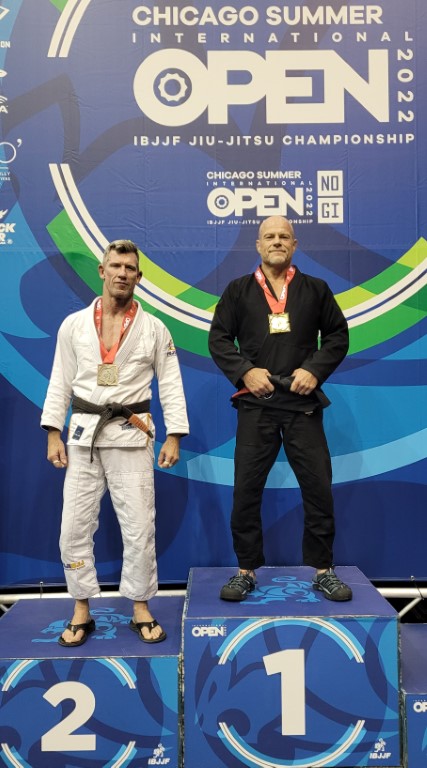 I'm sure he'll be on the podium at Master Worlds in a few weeks and qualify for the absolute division. Hopefully I can join him there again.