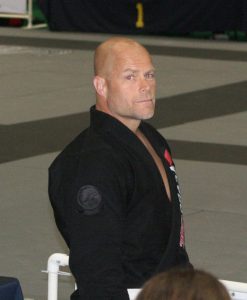 The IBJJF hosts various open tournaments around the world. The nearest one for me is held in Chicago, Illinois a few times each year. I consider them a regional in preparation for the IBJJF Worlds and Pans tournaments. So, it was kind of in reverse order to do the Chicago Open right after competing at the Worlds, but it just worked out this way on the calendar and I like competing, so I signed up.
The Senior (now Masters 2) division only had one other competitor at heavyweight. I won by submission.
It was great being there with the team from 360 Brazilian Jiu-Jitsu plus all of the people from Rodrigo "Comprido" Medeiros' BJJ school, which is who my instructor, Scott Huston, trains under.